On this page you will find details of vehicles for sale.
Some are private sales (members and non-members).
Some are Trade sales. There's also some other paid advertisements.
If you are looking for new parts and accessories then go to our
Bongoland Shop
.
To find out how to advertise on our for sale page,
click here
.
Please select the category you require.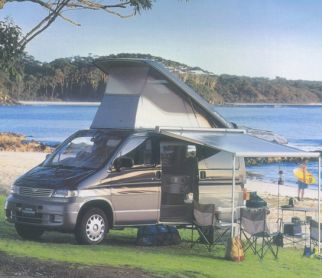 This page was last updated 01/12/23
The next update will be on 04/12/23
Bongos For Sale
Trade Vehicles
Bongo Interiors
Camping Accessories
Other Bongo Bits
Non-Bongo Stuff
Breaking Bongos
Servicing
Insurance
Other Trade Adverts
Hire a Bongo

Welcome to our Camper Hire Section! Our new fleet consists of
Mazda Bongo 2.5td AFT Elevating Roof, 8 seats, Toyota Granvia-Hardtop-Full Camper, 2 and 4wd, Rugged Trails, Hard Top DELICA, 4wd
Click
here
 for more details. In first instance please send an email to
[email protected]
and we will send prices and fleet photos.
How To Advertise