On this page you will find details of vehicles and Bongo related stuff that members (and non-members) have decided to sell. There is also a section where dealers can advertise their vehicles.

If you want to buy new Bongo parts and accessories, then go to the Shop.
To find out how to advertise on our for sale page,
click here
.
Please select the category you require.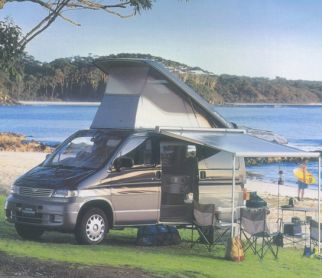 This page was last updated on 19/11/19.
The next update will be on 21/11/19
Bongos For Sale
Trade Vehicles
Bongo Interiors
Camping Accessories
Other Bongo Bits
Non-Bongo Stuff
Breaking Bongos
08/11/19: Superb electric lifting roof on Bongo being broken. Needs collection DORSET area. No better photos but hinged inner bed base with flapped area to give light to sunshine roof.  It's a much better working roof than our new one!
Offers to Graham on 01300 345257
We are Bongo Central, part of Dore Service Station. We are currently breaking  2 wheel drives, 4 wheel drives, tintops & AFTs, diesels and petrols. New and second hand parts also available.
All vehicles and parts located at out Chesterfield workshop.
Contact us by email enquiries@bongocentral.co.uk by phone on 01246-733190 or 0114-2364691 or visit our website at www.bongocentral.co.uk
Servicing
Insurance
Other Trade Adverts
Hire a Bongo
Welcome to our Camper Hire Section! Our new fleet consists of
Mazda Bongo 2.5td AFT Elevating Roof, 8 seats, Toyota Granvia-Hardtop-Full Camper, 2 and 4wd, Rugged Trails, Hard Top DELICA, 4wd
Click
here
 for more details. In first instance please send an email to
hire@jalimports.co.uk
and we will send prices and fleet photos.
How To Advertise