On this page you will find details of vehicles for sale.
Some are private sales (members and non-members).
Some are Trade sales. There's also some other paid advertisements.
If you are looking for new parts and accessories then go to our
Bongoland Shop
.
To find out how to advertise on our for sale page,
click here
.
Please select the category you require.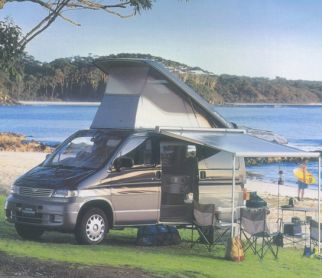 This page was last updated on 24/05/22
The next update will be on 27/05/22
Bongos For Sale
Trade Vehicles
Bongo Interiors
Camping Accessories
Other Bongo Bits
Non-Bongo Stuff
Breaking Bongos

Discount Trucks have owned, imported, sold, serviced, repaired and been breaking Bongos for parts since 2001.
"There's nothing Jerry and Fred don't know about Bongos"
Chalkie72 (Google Review)
Phone now to see what's in stock on 01635-254185 Discount Trucks, Upper Church Farm, Ashmansworth, Newbury, Berks RG20 9SP
Servicing
Insurance
Other Trade Adverts
Hire a Bongo

Welcome to our Camper Hire Section! Our new fleet consists of
Mazda Bongo 2.5td AFT Elevating Roof, 8 seats, Toyota Granvia-Hardtop-Full Camper, 2 and 4wd, Rugged Trails, Hard Top DELICA, 4wd
Click
here
 for more details. In first instance please send an email to
hire@jalimports.co.uk
and we will send prices and fleet photos.
How To Advertise