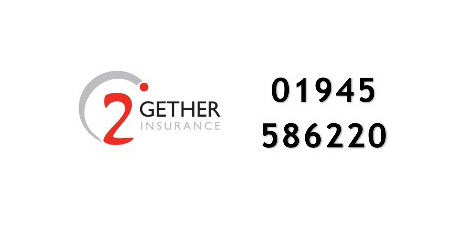 This page is co-sponsored by 2Gether. We are specialists in grey-imports & campervans. Quote your Bongo Fury membership number for up to 25% discount. Unbeatable Camper Conversion Rates. All converted Bongos, Fredas and any Import welcome.
---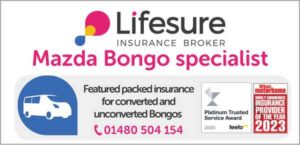 This  page is also co-sponsored by Lifesure who specialise in insurance for Mazda Bongos as well as other Japanese/Grey imports. Discover our feature packed motor and campervan cover from well-known UK insurers. We also cover self conversions, even if they're not finished! Reliable insurance for peace of mind, so you can keep exploring. Get a quote today on 01480 504 154
---
---
---
One of the common misconceptions about owning a Bongo (or any grey import) is that motor insurance is almost impossible to get hold of. This may have been true once upon a time, but is now no longer the case, although many of the major insurance companies still refuse to insure "grey imports". For instance, if you use one of the price comparison websites you will find that "Mazda Bongo" does not always appear on the drop-down lists of vehicles. Having said that, some members have ended up insuring their vehicles with firms such as Direct Line, Aviva and Highway by using price comparison sites. It all depends who ends up processing your enquiry.
Motor Insurance of any description depends on your personal circumstances. Is your postcode in a "safe" area? How long have you held your licence? Do you have any points on your licence? Is your vehicle parked on the street or is it garaged? Do you want to nominate a second driver? Will you use it on business?
If you have had kitchen units installed, then only firms who deal with Motorhomes will insure your vehicles. And if you have done the conversion yourself, then you will need a specialist insurer. Specialist insurers can be found on the Self-Build Motorcaravanners site here.
Generally speaking, if you live in a safe-ish area, and are quoted more than £450 fully comprehensive for insuring your Bongo, then shop elsewhere.
You should also check exactly what you are insuring. Some firms will insure your Bongo, but when it comes to making a claim if your vehicle is stolen will pay out the current market value of the base vehicle only.
The following companies have been recommended by our members. We are always interested in hearing from others.