Select the region or country you require from the list below and you will see displayed a list of Bongo friendly garages in A-Z order by business title. You should note that these garages have paid to advertise on this part of the website but all of them have been recommended by club members. If you want a full list of Bongo friendly garages then you will find this in the "Databases & Downloads " section in the members area.
East Anglia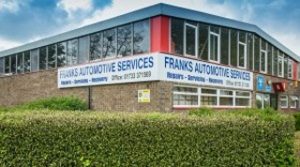 Frank's Automotive Services (Peterborough) offer a wide range of services for your Bongo from MOTs and repairs to servicing and wheel alignment. We maintain, service and repair all makes and model of vehicle, no job is too big or too small.
Give us a call today on 01733 371569.

Outback Autos was established in 1987 by Steve Drewery, after spending 13 years working as a Commercial Vehicle Technician. Six years ago after purchasing a Mazda Bongo for personal use, The owner of Outback Autos Steve Drewery was so impressed by the versatility of the Mazda Bongos – he decided to import the vehicle's from Japan and sell them across the UK. The nation wide response has been impressive and sales and servicing of the Mazda Bongo have soared, so much so that it has become the main stay of the business.
Midlands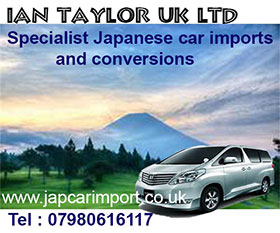 Based in Stoke-on-Trent we have over 10 years experience of selling, converting, servicing and repairing Bongos and other Japanese imports. We can offer the following services: MOT, diagnostics, body repairs, accident damage repairs.
Phone for an appointment on 07980-616117 or visit our website www.japcarimport.co.uk
North East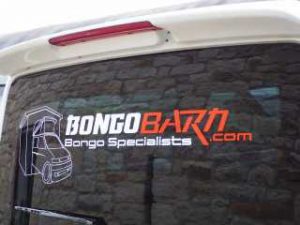 The Bongo Barn Ltd is a dedicated Mazda Bongo garage run by Bongo enthusiasts. We are located about 15 miles west of Newcastle, in the beautiful Northumberland countryside, nearest town Corbridge. The business is built on an excellent reputation in the Bongo community and most of our customers have come to us recommendation and return to us whenever their Bongo needs attention.
If required we can help with transportation to and from the local train station (Stocksfield) or airport (Newcastle). Some customers have even chosen to wild camp in our carpark before their appointment.
Check out our website for more information or phone us on 07989709942
Wales

Looking for a reliable garage that knows their way around the Mazda Bongo? Visit A & S Motor Repairs, a local independent garage in Caerphilly providing tyre fitting, vehicle repairs and MOTs at competitive prices.
Established in 2004, we are a family-run business offering a comprehensive range of garage services. From reliable MOT testing to car and van servicing and repairs, we do it all. Get in touch with a member of our team today to request a free quotation or for further information.
Tel: 029-2085-9191