If your Bongo is feeling a bit under the weather, then the duty nurse at the Bongo Clinic may be able to find a remedy.As you can well imagine, nurse is incredibly busy, so before asking for a diagnosis there are a few things you can do yourself. We strongly advise that you:a) browse through the questions in the archive to see if your query has arisen before
b) try asking other Bongo owners via the Forum.
If none of that works, then send an email with your problem, and we will get back to you as soon as we can, although note that we do not have a technical department as such.
NOTE: Due to the number of queries we receive we can now only accept queries from paid-up club members. So please quote your membership number (which you will find on your card). No membership number = no response!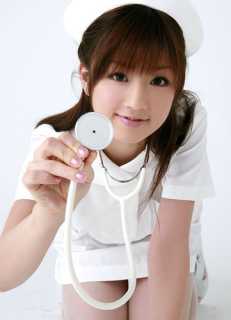 ---
Latest queries are shown below. Or click here for the full clinic archives.
New Queries:
Q: I need a new Lambda sensor for my V6 but the genuine Mazda ones are ridiculously expensive. Are there any after-market alternatives? (Anna from Coleraine)
A: This is from a recent Facebook discussion: "Denso universal sensor DOX-0109 works but you will need to splice your existing plug to the new sensor. In line splices and anti seize grease are supplied with the new sensor. The hardest part is disconnecting the plug on top of the transmission!"
Q: There was a bubbling noise from the header tank on my V6 whilst driving. No movement on temp gauge. I stopped, let it cool down, but no drop in coolant level. My low coolant alarm did not go off. Returned home, all OK, but next morning LCA went off at start-up, and the header tank was low. No sign of any water under the vehicle, and no moist hoses or pipes. How do I identify the source of the leak? (Claire from Buxton)
A: Pin-hole leaks in the system are very difficult to detect. The fine spray evaporates over a running engine, so it could be coming from anywhere in the system. One of the suspects is the waterpump gasket or seal, but the only real way of checking is an Ultra Violet (UV) dye test. Kits are available on eBay and elsewhere.
Q: I see that E10 fuel is now available at my local forecourt. Is it safe to use in my Bongo? (Claire from Buxton)
A: If you have a V6 Bongo then we recommend that you continue to use E5 fuel if available, although E10 should not cause any harm if a fuel additive (such as Lucas Ethanol Guard) is used. The same applies to 2 litre Bongos up to chassis numbers SGEW-503208 and SGE3-400091 when a new engine was introduced. On these later models you can use E10 fuel without any problems.
---