If your Bongo is feeling a bit under the weather, then the duty nurse at the Bongo Clinic may be able to find a remedy.As you can well imagine, nurse is incredibly busy, so before asking for a diagnosis there are a few things you can do yourself. We strongly advise that you:a) browse through the questions in the archive to see if your query has arisen before
b) try asking other Bongo owners via the Forum.
If none of that works, then send an email with your problem, and we will get back to you as soon as we can, although note that we do not have a technical department as such.
NOTE: Due to the number of queries we receive we can now only accept queries from paid-up club members. So please quote your membership number (which you will find on your card). No membership number = no response!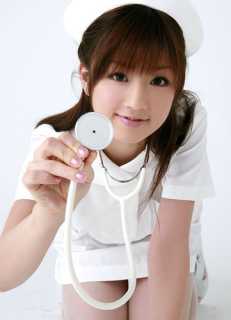 ---
Latest queries are shown below. Or click here for the full clinic archives.
New Queries:
Q: My V6 keeps misfiring. I changed the spark plugs and all the leads and checked that the ignition coil was OK. Things were OK for a day or two and then it happened again. It's driving me nuts. Any ideas? (Tom from Lewes)
A: It could be a number of things, but you could see if  the cam cover seals have perished. If they have, engine oil will leak in to the spark plug wells and cause electrical issues.
---
Q: Any idea where I can obtain a leisure battery tray? (Vicky from Middlesbrough)
A: Derwenthaugh Motors on Tyneside can supply these. Phone Tony Chrisp on 07596-862711
---
Q: Does Nurse have any particular main vehicle battery recommendations? (Andrea from North Derbyshire)
A: Bosch S4 335 and Yuasa 5335 are both very good.
---
Q: Where are headlight and sidelight relays situated? (Adrian from Chiswick)
A: Open the bonnet and look on the passenger side above the wheel arch. Starting at the header tank and moving forwards the relays are in the following order. 1) Headlight 2) Side and tail light 3) Aircon Hi/Lo 4) Fog light (if present). The relays are different on post 03 Bongos.
---
Q: Why do Bongos suffer from rusty rear wheel arches and sills? Is it a known design problem? (Brian from Motherwell)
A: You must remember that unlike European spec vehicles Japanese cars do not have rust-proofing. So nless the Bongo is undersealed on arrival problems can quickly arise. At the rear of the vehicle things are not helped by the fact that the inner arch and outer arch start to come apart over a period of time. This lets water in which expands the spot welded seam further until rust gets going. As the wheel arch lets in more water it collects down on the sill this then rusts through and gets into to the sill full length. Moisture from a non insulated van also rots the arches from the inside.
---