If your Bongo is feeling a bit under the weather, then the duty nurse at the Bongo Clinic may be able to find a remedy.As you can well imagine, nurse is incredibly busy, so before asking for a diagnosis there are a few things you can do yourself. We strongly advise that you:a) browse through the questions in the archive to see if your query has arisen before
b) try asking other Bongo owners via the Forum.
If none of that works, then send an email with your problem, and we will get back to you as soon as we can, although note that we do not have a technical department as such.
NOTE: Due to the number of queries we receive we can now only accept queries from paid-up club members. So please quote your membership number (which you will find on your card). No membership number = no response!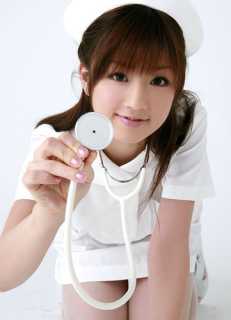 ---
Latest queries are shown below. Or click here for the full clinic archives.
New Queries:
Q: I'm off to France and am a bit confused about the Critair Intiative. Also, I can't find any headlamp deflectors that fit. I have a 2001 diesel Bongo (John from Neath)
A: The situation with the emissions criteria in France is changing all the time. At the moment (June 2018) if you want to travel in to Paris, Lyon, Grenoble, Lille, Strasbourg or Toulouse (Bordeaux and Rouen will join shortly) you must display a sticker that shows your diesel engine emissions. But because Bongos are not on their database you can't get a sticker! So the advice is: use park and ride facilities. As for the deflectors, we understand that the ones for a mark 7 Ford Transit (2007) will fit.
---
Q: Any idea why my central locking has stopped working? I have to unlock and lock each door separately now for some reason. (Steve from Rhyl)
A: Most likely the loom has failed where it passes between the A pillar and the driver's door. Years of opening and closing cause the wire core to work harden and fail. It's an easy fix; strip back the insulation and solder in a short length of wire, then cover with heat shrink.
---
Q: Perhaps it's me, after all I am from Essex, but I'm very confused about the dipsticks found under the seats. Is there an idiots guide? (Liz from Maldon)
A: There are two dipsticks on all engine types, the dipstick under the driver's seat is for the Automatic Transmission Fluid (NOT the engine). The dipstick under the passenger seat is the engine oil dipstick for all engines. However, the oil filling point for a V6 is the one under the Drivers seat, on a diesel it's under the passenger seat.
---
Q: I'm having problems with my gearbox. It doesn't always seem to know which gear it should be in, especially at greater speeds. So, starting from cold, it changes gear OK, sequentially, up through the box without any particular clunkiness, and finally moves into top gear. However, if, say, I was then cruising along at 60mph in top gear and driving circumstances in front of me required me to back off of the throttle, with a resultant loss of, say, 15mph, reapplying the throttle would cause the gearbox to appear to be uncertain about which gear it should get back into. What's the likely cause? And will I need to take it to a tranmission specialist? (Andy from Battersea)
A: Identifying and fixing auto-box problems can be time consuming and expensive. So before you go down that route try the following. Not all gearbox problems are actually gearbox problems at all. Lots of things affect when the gearbox changes, including the fuel filter, banjo filter (top of the fuel pump), throttle position sensor, and turbo pipework leaks. All these can fool the gearbox into conflict.
---