If your Bongo is feeling a bit under the weather, then the duty nurse at the Bongo Clinic may be able to find a remedy.As you can well imagine, nurse is incredibly busy, so before asking for a diagnosis there are a few things you can do yourself. We strongly advise that you:a) browse through the questions in the archive to see if your query has arisen before
b) try asking other Bongo owners via the Forum.
If none of that works, then send an email with your problem, and we will get back to you as soon as we can, although note that we do not have a technical department as such.
NOTE: Due to the number of queries we receive we can now only accept queries from paid-up club members. So please quote your membership number (which you will find on your card). No membership number = no response!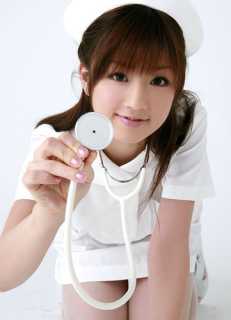 ---
Latest queries are shown below. Or click here for the full clinic archives.
New Queries:
Q: Can you explain what the different fans are for? I understand that there are radiator fans, and a scavenger fan? What do they do? (Barry from Monmouth)
A: The Scavenger fan is the one situated directly in front of the engine pointing upwards, it pushes air through the engine bay. It mainly comes on when static and the normal airflow has stopped hence causing the engine bay itself to heat up. It is controlled by an air-input sensor. The engine cooling fans are the ones behind the radiator which draw air in to cool the radiators, they also come on when the air con is selected to ensure that the air con radiator receives sufficient cooling. They are controlled by a temperature sender unit that sits low down on the cylinder head.
---
Q: I have a diesel Bongo. My temperature gauge does not move above zero, even when the engine has warmed up. Should I be worried? (Ken from Bedford)
A: This means your thermostat is stuck open or it has been removed entirely. Unscrupulous dealers have been known to remove thermostats to hide potential overheating problems. Get it fixed sooner rather than later.
---
Q: I've been told that it's illegal to tow a trailer or caravan if the vehicle does not indicated the "Gross Train Weight (GTW)" on a metal plaque. If this is true then I've been driving around illegally for the last 12 years. (John from Chelmsford)
A: There has been some discussion on the Forum about this recently. Lifesure Insurance (and Watling towbars) have made it clear that you are fully covered if towing something with your Bongo. But that may not satisfy an over eager policeman. We have now received this advice from Mazda UK about this issue:
"We do not hold data for GTW for Mazda Bongos here in the UK but we are able to approach Japan to request the data for each individual vehicle if required. If needed a Bongo owner can call us on 03457484848 or send us an e-mail to mmukassistance@mazdaeur.com requesting this data. We would need the following information:
Vehicle VIN
Customer name
Customer contact details including e-mail address
We can then approach our contacts in Japan for the required information."
---