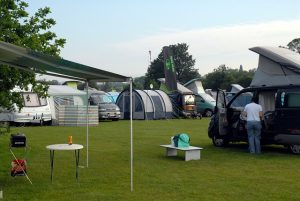 Bongo Fury Rallies & Meetings. Updated

14/01/22
The club runs a number of meetings throughout the year. Many of these are discounted, all are for members only, although non-members are welcome to visit for the day (check first).
You will find a list of forthcoming events below. Full information including address, price and availability, booking arrangements etc can be found in the members area. If you are not a member and want to join the club then follow this link (opens in new tab)
Note: meetings are subject to latest Covid-19 guidelines and may be subject to cancellation or alteration.
Club Policy on Meetings & Rallies:
1) Anyone attending will be asked to adhere to the campsite's social distancing guidelines.
2) You must adhere to local lock down variations if applicable and respect the needs of the local community
3) You may be responsible for thoroughly cleaning any shared facilities after use and to wear gloves and face masks if instructed to do so.
If you have a utility tent/portable toilet please bring it with you. This eases the pressure on shared facilities.
4) Campsites may keep your details for 21 days for track and trace purposes.
5) If a member of your party develops Covid-19 symptoms during the event you must leave immediately, inform the campsite, undertake a Covid-19 test and self-isolate if required.
6) Attendance at all Bongo Fury meetings is at your own risk.
7) Unless stated otherwise at the time of booking you have a right to cancel up to 10 days before an event. After this time no refunds can be given (but see below).
8) If a meeting is cancelled by the campsite or by a change in COVID policy you will be offered a full refund or for your booking to be carried forward to any re-arranged event.
---
2022 Meetings
Full venue details, prices, booking arrangements etc are in the members area,
31 March to 4 April Southern Softies in Horam, East Sussex. We have 30 places of which 11 are still available all with electric hook up. NOW BOOKING.
27 April to 2 May Bongo Fest South West, Looe We have 40 places with electric hook up and 5 non-electric. Booking commences on Thursday 27th January.
19 to 22 May Scottish Bash West Lothian We have 20 places with electric hook up, 5 on hard-standing. Booking commences on Thursday 10th February.
22 to 27 June UK National Bash at Stourport We have 60 places with electric hook up and 100 non-electric. Booking commences on Thursday 3rd March.
14 to 17 July Tough Northerners Summer Camp, Haworth, West Yorkshire We have 25 places with electric hook up, 10 on hard-standing. Booking commences on Thursday 7th April
8 to 12 September Welsh Bash, Fforest Fields, Powys
14 to 17 October A Day at the Races, Market Rasen, Lincs
---
2023 Meetings
Unless otherwise stated these meetings are all confirmed.
21 to 26 June UK National Bash at Stourport