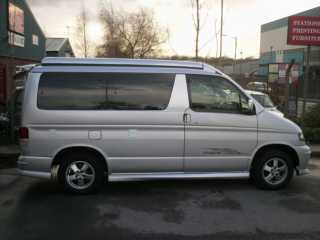 Mazda Bongo NEW ROOF Mark 1 Slimline. We feel the "slimline" version is the roof of choice for the Bongo flat top.
Fitting service now available to customers in Worcester for Mark 1. Mark 2 roofs we can arrange elsewhere. Mark 3 roofs in Worcester.
Tel 01386 792946 or 07729 386968 or see MOTORHOMES www.jalimports.co.uk
These roofs include "SLEEPER COMPARTMENTS" and flexible boarding arrangements so children "or adults" can be checked in the night without disturbance. Pls also see our website for all new range flat tops on way where all 3 roofs can be fitted.