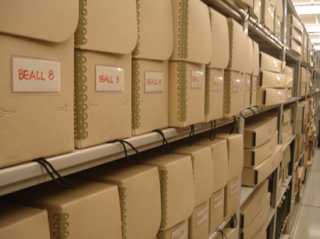 This is where you can find responses to all the enquiries that nurse has received over the years here at the Bongo Clinic. We have broken the information down into categories.
Please select the category you require.
Go to Archive Page
1 2 3 4 5 6 7
Q: I'm getting my Bongo transported soon. Will it go into neutral without a vehicle battery? (Charlie from Torpoint)
A: There are various ways of doing this but the method I used was the turn the key once in the ignition, pump the footbrake twice, press the hold button, foot on brake and change autoshift to neutral. You can only remove the key once it is back in "Park".
Q: The hold light is flashing on my 1996 V6 Bongo. I've read elsewhere about potential problems with the gearbox and I've got a diagnostic code of 62 (shift solenoid valve). But before I invest in a new solenoid pack, which I can't really afford at the moment, are there any other checks I can perform? (Tom from Truro)
A: Try checking the crankshaft sensor. If it's faulty or even a bit dirty it can interfere with the timing of auto gearbox changes.
Q: I'm having problems with my gearbox. It doesn't always seem to know which gear it should be in, especially at greater speeds. So, starting from cold, it changes gear OK, sequentially, up through the box without any particular clunkiness, and finally moves into top gear. However, if, say, I was then cruising along at 60mph in top gear and driving circumstances in front of me required me to back off of the throttle, with a resultant loss of, say, 15mph, reapplying the throttle would cause the gearbox to appear to be uncertain about which gear it should get back into. What's the likely cause? And will I need to take it to a tranmission specialist? (Andy from Battersea)
A: Identifying and fixing auto-box problems can be time consuming and expensive. So before you go down that route try the following. Not all gearbox problems are actually gearbox problems at all. Lots of things affect when the gearbox changes, including the fuel filter, banjo filter (top of the fuel pump), throttle position sensor, and turbo pipework leaks. All these can fool the gearbox into conflict.
Q: My hold light is flashing a "Code 12" which indicates a problem with my Throttle Position Sensor. Do you know what the voltage/resistance measurement for the throttle position sensor should be? (Adam from Pontefract)
A: The Throttle Position Sensor voltage is 1.3v closed, 4.2v open. Resistance is in the range 0.1 to 2.5 ohms.
Q: After a search of the archives I have discovered that the Transfer Gearbox takes about 1.6 litres of GL5. Now maybe I am being a little (or a lot) thick, or maybe even having a senior moment, but where are the drain and refill plugs? (Wooly from Peterhead)
A: The drain plug is in the lower portion of the output shaft side end case. The re-fill plug is above it but over to the right hand side.
Q: Does anyone know the manual gearbox ratios? (Chris from Namibia)
A: There is usually 1 gearbox per Bongo. Hope this helps.
Q: Is there a technical manual available for the auto gearbox? (Tom from Paignton)
A: The gearbox on the Bongo is made by JATCO and is model type R4A-EL. There is a manual available from ATSG in the USA www.txchange.com which deals with the Nissan/Mazda RE4R01A, which is the mechanical foundation of the R4A-EL, but that's the closest we can find.
Q: What oil, and how much, should go in the Transfer Box? (Jools from Worcester)
A: It's the same fluid as your differentials. SAE90 (GL-5). You'll need about 1.6 litres.
Q: This morning I noticed a hesitation to change up gear, particularly at motorway speeds; this could be got around by backing off slightly to 'force' an up change and then gradually accelerating. This worsened this afternoon when it wouldn't rev more than 2,000 rpm. I have checked the obvious, but all seems well. Interestingly, if the vehicle is stopped for a while the problem does appear to go away but it soon comes back. Any ideas? (Tim from Moenchengladbach)
A: Before you start forking out for a full diagnosis at a garage, check that the hose clip that connects the pipe between the turbo and the intercooler has not come loose. A new clip should only cost you 1 Euro.
Q: As my first MOT is on the horizon, I have been going through the accumulated wisdom on the website, to see what should be checked in the service, beyond basic oil change, lube, brake check. Conclusion: change the transmission fluid. I see that this involves replacing a filter and a gasket, but I don't see these items among the parts available. Any suggestions? (Colin from Bristol)
A: Any good motor factor should be able to obtain these for you, the pair would probably be under £20.00 + carriage & vat. Pan gaskets should always be replaced unless it isn't possible. Sealant should be used only as a last resort & very sparingly as it can get into the filter.
Q: The Hold light is flashing on my dash-board and my vehicle seems to be stuck in third gear. What's going on? Is it serious? (Becci from Pembroke).
A: Potentially this can be quite serious and may involve stripping out the gearbox. This is a recognised problem on a few mid-nineties Mazdas (not just Bongos), but before taking drastic measures, ask your garage to check the following:
1) It is possible that there is a quirk in the speedometer gear set, and since the transmission's shift points are determined at least partially by reported vehicle speed, this can result in erratic shifting and the flashing of the Hold light. 2) Another possibility is a faulty main-engine relay fuse. 3) Check the speedometer plastic cable coupling. If none of these solve the problem, then a full diagnostic on the gearbox may be necessary. If all else fails, AVA Leisure can help as they have dealt with this problem before.
(Update from member Andrew Tuddenham 14/1/04: The problem was with one of a group of three solenoids within the gearbox. An automatic gearbox specialist, PL Bowen Motors of Fforestfach Industrial Estate, Swansea (01792 586 302) fixed it after hooking it up to a diagnostics machine. One of their workers had apparently worked overseas and had collected diagnostic codes for a number of 'foreign' vehicles. Japarts imported the replacement part ("gearbox relay, £260"), and it was fitted and ready just in time for Christmas. We're now waiting for the warranty company to cough up. Wyndham Rees of PL Bowen Motors was fantastic – very capable and much more 'can-do' than our nearest Mazda dealer in Carmarthen – and we'd recommend him to automatic Bongo owners in south west Wales. )
(Further update from Julie Taylor 12/8/04: I thought I'd drop you a line to let you know that fortunately it turned out not to be anything majorly wrong with the gear box. There are three multi connectors on the gear box that were corroded, and after a good clean the garage hoped that would be the end of the problem. That was over a month ago, and we have had a holiday with our 'Bongo' to sunny(ha ha) North Devon since and covered best part of 1000km, and had no problems at all.)
Q: My Bongo (4wd manual) judders when pulling away from a standstill around a corner e.g. on a roundabout, but only when pretty hot e.g. loaded up with family, camping stuff and hot summers day driving on motorway/A-road for a decent length of time. It originally had snow tyres which the dealer thought was the problem, but they have changed these and it still remains. He says that he has experienced it on other 4wd Bongos. He is convinced it's something to do with the different sized tyres rear and front. Is this a known quirk? or is it something I should ask to be fixed? (Jason from Tulse Hill)
A: This could be due to a number of things. The most likely cause is one of the differentials playing up (possibly low on oil) or it could be an early sign of the gearbox on its way out! It will not be to do with the tyre sizes. But most likely it will be the centre front prop shaft bearing. There was a recall on the 4wd bongo when new as they had a fault with this part. The symptom was that the vehicle would judder when pulling away fast or under heavy load…..it sounds like perhaps this one never got changed or it has just worn out. Other things you might want to consider include the clutch, especially if it only happens on the pull away as as the clutch is engaged. The "hot" scenario would also indicate this. If the clutch is old, and slipping slightly it may overheat and then you get a "greasy" clutch surface which could cause judder on pull away. Good luck!
Q: I think I have a problem with my gearbox. It will change up and down OK but when I give it some welly, nothing happens apart from the engine screaming. (Nick from Aylesbury)
A: It could be the pipe which runs from the turbo to the inlet manifold. Check it has not popped off or split.
Q: I think there might be a misprint in the Owners Manual. It states that the Automatic Transmission Fluid should be type M3. But this does not exist. Can you tell me the correct type please? (Wendy from London)
A: It's a printing error. The correct type is D3.
Q: Oh dear! Big gear box problems, which I won't go into here. I need a specialist. But who makes the automatic gearboxes for Mazda? (Adam from Cornwall)
A: JATCO
Q: I have an automatic gearbox. Until my engine warms up, it stays in third. Is this normal? (Chris from Bristol)
A: This prolonged third gear hold when cold is normal & correct. It is all part of getting the gearbox up to operating temperature and the emissions to where they should be ASAP. By running in third the engine (& CAT if fitted) warms up much faster & the emissions drop back to where they should be. There are quite a lot of auto transmissions that are programmed to behave in this way for the same reason.
NB: Fact sheets on the following related subjects are available in the members-only area of the site. 
4WD Conversion
4×4 How It Works
ATF
Auto Gearbox Components
Auto Transmission Troubleshooting Guide
Axle Oil Seals
Differential
Four Wheel Drive (How it Works)
Gearbox (list of repair specialists)
Hold Light
Shift Solenoid Valve
Transmission Fault Codes
---
Q: Why would my tyres lose pressure over a period of time? I have had the rims cleaned, and the valves checked, but they still go down. I have alloys; would this make any difference? (Brian from Carlisle)
A: Alloy wheels degrade and become porous and/or corrode allowing air to escape. The only way to resolve the issue is to have them refurbished or you could try a nitrogen fill as this apparently has bigger molecules which permeate more slowly. I had mine refurbished in anthracite, as the one's on my van were in a truly awful state, and that seems to have solved the problem. (Thanks to "Flanners" for this.
Q: I have a 4WD Bongo. Recently my front differential overheated and was totally destroyed. I replaced it but this also over heated. I have been told that it may be due to incorrect tyre sizes, but I have checked an mine are 195/70/R15 on the front and 215/70/R15 on the rear. (Craig from Falkirk)
A: They are not the correct tyre sizes. The correct rear tyres should be 215/65/R15. The middle number is the tyre profile. Your's is 70 and should be 65. This means your rear tyres are standing too tall, which, over time, knackered your diff. The fact that a second diff experienced the same problems means you may have also damaged your transfer box and viscous coupling. This will need to be checked thoroughly.
Q: This may seem a stupid question: Can anybody advise me where the jacking points are because I can't figure it out from the handbook (Kelvin from Lichfield)
A: Front – under the front wishbone/chassis leg bush, rear – under the trailing arm bush. The jack saddle is curved to accommodate both
Q: Can you tell me the tracking settings? (Neil from Cheshire)
A: Alignment should be minus 1mm toe out, to plus 7mm toe in.
Q: I have noticed that my rear wheels are making a rattling noise, mostly when driving over bumps in road. There is also an occasional squeaking. I have replaced a bush on the roll bracket but the rattle is still there. I have looked at the wheels and see no play in them and have had a look under but can see nothing obvious. Does anyone know what the noise could be? (Frank from Horley)
A: It is probably the suspension but could be something loose. First check the security of the spare wheel, exhaust, jack and bumper. Then check for play in: drop link bushes, ARB bushes (and check brackets), rear spring mounts, shock absorber bushes (top and bottom). If you still can't locate it raise the backend and rotate the wheels and check for any sideways or vertical play when rocking each wheel. (Thanks to Ian Dunse for this).
Q: Do you know where I can get a spigot ring for my alloy wheel centralisation? (Dawn from Bromsgrove)
A: Sorry. I haven't a clue what you are talking about. But I asked around, and James reckons you can get one from Interparts (01235-817672). Let's just hope it isn't some kind of pervy sexual accessory shop.
Q: Can I replace the spacesaver spare-wheel with a normal size wheel? (Tom from Hemel Hempstead)
A: The spacesaver is there to get you to your nearest garage. If you want to get rid of it, fine, a normal size wheel will fit under there OK.
Q: At about 65-70 MPH I get a shuddering as if the tyres are going to come off. I have had the wheels re-balanced and the tracking sorted, but all to no avail. What do you reckon (Klaus from Croydon)
A: This could be down to many things, and we recommend getting things checked by an independent tyre fitter (NOT Kwik Fit). But in the meantime three common causes of this problem are 1) a leaking steering rack, 2) original cheap and nasty Japanese tyres (you should have 6 ply tyres with a speed rating of 85), and 3) cheap after market alloys which have "shims" (or cones) fitted.
Q: I have just purchased my Bongo and cannot work out how to remove the space saver wheel from under the rear floor. (Gary from Out-There)
A: Open the sliding door on the side of the van. You will see a hatchway built in to the first step. In this cavity you should find a jack, a long pole and some other tools. Take out the long pole and open the tailgate. Just below the catch, slightly to the right is the access hole for the space saver tyre. By prodding around with the pole, you should make contact with the correct oojamaflip and by rotating either clockwise (or is it anti-clockwise?) the wheel will lower.
Q: I am somewhat concerned about creeping Europeanisation on the pages of this website. Many of your sizes are quoted in metres and centimetres, whatever they are, and tyre pressures bear no relation to the numbers on my tyre pressure gauge. I didn't fight through two world wars in order for Johnny Foreigner to play havoc with Her Majesty's weights and measures! Besides, I am off on my holidays soon and need to pump my tyres up. Can you please give me the Imperial pressures? (Poole from Paul)
A: 32 on the front, 34 at the rear. And if you are towing a caravan, 36 front and 40 rear.
Q: I am experiencing differential judder at low speeds, and when manoevouring. What is the likely cause? (George from Basingstoke)
A: We have not come across this before. The only thing I can think of is that if it is a 4WD, that you check to make sure you do not have mismatched tyres.
Q: Is there a particular make of wheel-locking nut that is recommended? (Ann-Marie from Ramsbottom)
A: An Evolocks Carflow type 171/AGA will fit. This is available from Leyburn Auto on 01969-622977. (Colin Pennycuick adds: Here is a titbit for anyone who may be wary of wheel thieves, as we are in Bristol. The wheel studs are 12 mm diameter x 1.5 mm thread. McGard 24557 SU is a set of security wheel nuts which fits, sold by Halfords. The key requires a 21 mm spanner, as do the original wheel nuts. Halfords also do a wheel spanner with interchangeable heads and a telescopic handle, which will shift gorilla-tightened wheel nuts, unlike the toy wheel spanner that comes with the Bongo.)
Q: Mazda supply wheel trim at £40 each! Has the world gone mad! Any ideas where to get them cheaper? (Gary from Caterham).
A: Yes, just take a jemmy to your local multi-storey.
Q: My husband followed your advice about the wheel trim (see above) but is now having to spend his weekends doing 240 hours community service. In the meantime I still need some wheel trim. Any other bright ideas? (Claire from Caterham)
A: Bearing in mind that the front wheels are slightly narrower than the rear, you can try Halfords, Cafco or even your local accessories shop. You should be able to pick up a full set for about £15.
Q: It looks to me as if the rear tyres are slightly wider than the front ones. What are the correct sizes? (Jason from Derbyshire)
A: FRONT 195/70R15 92S
REAR 215/65R15 96S
Q: I seem to be experiencing excessive tyre wear. The problem is most prominent on the outer edge of the front tyres. (Various people including The Bongomaster)
A: Vaughan England of AVA Leisure responds (a full version of this is available on the Members-Only area of the site) "SGLs with the original Japanese tyres may experience this problem as they use soft compound tyres. These give a better grip on the road. Excessive cornering speed can cause the tyre to roll out of alignment, as can pot-holes, kerbs, turning the wheels while stationery (the joys of power steering!) and excessive acceleration/deceleration. Remember that unlike a VW, your Bongo is a high performance vehicle. You could rectify the problem by buying harder tyres, but these have less grip. A cheaper long life tyre may mean a shorter life for the driver! Do not compromise on you or your passengers safety. Good tyres, which cost around £60 each, should be replaced every 12,000 miles or so. When servicing your vehicle, ensure that the tracking and geometary are checked. Any reputable service garage should be able to do this. Update 2/11/03: a couple of members Chris Roberts and Kevin Francis have reported that Toyo re-inforded tyres (model 330s 195-70-15) are incredibly resilient and will last up to 45,000 km (front) and 60,000 km (rear). (There is a full discussion about tyres on the members-only area of the site).
NB: Fact sheets on the following related subjects are available in the members-only area of the site. 
Alloys
Spare Wheel
Tyres
Tyre Wear
Wheel Data