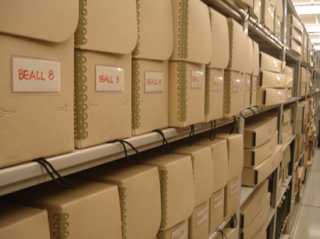 This is where you can find responses to all the enquiries that nurse has received over the years here at the Bongo Clinic. We have broken the information down into categories.
Please select the category you require.
Go to Archive Page
1 2 3 4 5 6 7
Q: I was wondering is there a way of modifying the runners so the centre seats will slide back a bit further than the stop allows? This will give us a bit more room when camping? Is it as simple as just removing the stop so we can continue to slide the seat back? We have the long runners (Billy from Glasgow)
A: To move the seats back, you normally pull a handle up below the cushion part of the seat, round about the middle of the seat. However, this will only allow it to go so far back. To make it go further back, there is a small lever on the drivers side of the seat at the bottom by the runner. Pull this up and the seat will now go almost all the way back. It should now go back to a point where you can still close the rear door. You have to still pull the usual middle handle up whilst lifting this lever.
Q: My passenger seat is stuck in place. I have removed the centre console, undone the 3 clips, but it won't budge. I don't really want to unbolt it. What can be done? (Richard from Mansfield).
A: Allan from Allan's Vehicle Services says that this is caused by the seal around the base of the seat. It has "suctioned" onto the van floor. What you need to do is unclip the seat remove console etc and then sit on the seat and push backwards and the seal will break. Just being careful you don't catapault yourself out the back window when the seal breaks as you need to put a bit of force into the task.
Q: I have reversed my middle bench seat, but have not reversed the rails. Now, when I fold the seat flat, and push the front seats as far forward as possible. I can no longer make a flat bed using the front seats and the reversed middle bench seat because the front seats will not flatten. The overlap is about 6 inches. Are there any suggestions as to what I can do? (Jim from Heanor)
A: Some Bongos have half-length runners, and other Bongos have full-length runners. The only way out of your predicament is potentially costly and time consuming. I suspect that you have half length runners. You will need to remove these, obtain some full length runners from one of the dealers (they chuck them out all of the time), and then cut them down to the length of the half-size set, plus 6″. Then install them, cutting away carpet, foam flooring, etc. It may be easier to sleep upstairs…..
Q: Could someone tell me where the catch/release is to enable me to fold my split rear seats into the sides of my Bongo? I know you have to fold them back flat first, but for the life of me I can't remember how to do it. (Gazz from Swansea)
A: There's a strap with a small plastic handle (sort of D shaped), on the end near the seatbelts – pull this and it releases the catch so you can lift the seat. Make sure the back rest is fully flat, then clip it onto the grab rail using the other strap with a metal hook on, under the seat. Then fold the seat leg against the base (just push down).
Q: Which child seat do you recommend for installation on forward facing seats? My son is 11 months old. (Adam from Perranporth)
A: We recommend a Britax First Class Si. It has a metal frame behind the seat. The strap of the buckle (the unusually long bit) passes over the frame corner holding it securely. The buckle connects in the central space between the two sides of the frame, which runs down both sides of the seat. (Update from Nick 18/7/04: We went to Mothercare yesterday and although the lady is Britax trained, she could not get the First Class Si to fit safely! Although it was the best of the three seats that we tried there was always lots of give in the belt). We have heard you need to prevent 'buckle crunch' and there's a factsheet in the members' area here.
Q: Do passengers have to wear seat belts in rear facing seats? (Brendan from Winchester).
A: It's not compulsory, but it is recommended on the grounds of safety, especially if children are sitting there.
Q: I am thinking of buying a Bongo, but need to know if it would be suitable for my mother as she is in a wheel-chair. Is it possible to have the front passenger seat turned around? (Diane from Aberdeen)
A: You will not get away with a wheelchair in the front seat as the car is engine sits between the seats. It does have a low rear floor with a wide opening sliding door. It would be relatively easy to fit ramps to lift a chair to a position within the back area rather than the front, similar to the euro taxi's use. It might be better to look at getting a Toyota Granvia converted.
Q: I have successfully unbolted the seats from the runners on my bongo but want to know how to remove the runners. I have full length rails in my bongo and there is a bolt/pin stopping the runner from coming out at the back. Do you have to remove this bolt/pin? If so how do you do it – it seems very
securely fixed? Maybe this is not what you do to remove the runners – what way is it? (Chris from Havant)
A: You're right, you do have to remove the pin. First remove the plastic cover so you can get down the side of the track. Prise the carpet aside and remove the 'star' washer. The pin should now slide out!
Q: I have a 321 conversion with the kitchen unit across the back door. I really need a bit more space inside my van. Is it possible to make the kitchen removable, and restore the rear seats? (Pete from Dunbar again)
A: Well, anything is possible. Mr Montague supplies removable kitchens, but it would require a full refit. Which isn't convenient as you live in Scotland. AVA can supply a removable unit (Autocube) for £750. But perhaps your best bet lies with fellow member Colin Drane. Colin says "I have now refitted for the second time, this includes removing the drop down seat, and mounting the complete fridge, smev cooker/sink above the seat mounting bolts, complete with an over sink cupboard. The back seats I have made from the foam and covering of the removed seats, these lift up with storage underneath from the rear to in front of the wheel arches, with access from inside as well! If you're interested I could send you some photos"
Q: I am going on a visit to Calais, and need to make as much room as possible because of the amount of, ahem, "luggage" I will be bringing back in my Bongo. But how do I remove the rear seats? (John Benson & Mike Hedges from Old Holborn)
A: Removing the seats is easy…….I'm a girl and I did it! Remove the Plastic cover where the seat legs meet the rail (this just pulls off) and then there is just one nut to undo at each side (easier to undo with a socket then a spanner). The hardest bit is physically lifting the seat out of the van and then finding somewhere to put it! Do not even think of removing the runners – VERY sweaty job !! (See more info about this here).
NB: Fact sheets on the following related subjects are available in the members-only area of the site. 
Child Seats
Reversing Seats (long runners)
Reversing Seats (short runners)
---
Q: I have a knocking sound and it's coming from the front near side suspension. It's there all the time. I've changed the drop links, bushes & brackets. I've even changed the lower suspension arm and associated ball joint. But to no avail. Help! (Brian from Birmingham).
A: Track rod end maybe? Jack it up at the front and grab the nearside front wheel and wobble it, or get under with a bar. Check the mounting bolts and rubbers on the steering rack. Check the 3 bolts inside the inner wing at the top of the front strut/leg see if they are good and tight, under that is a swivel bearing which allows it to spin. Water gets in and seizes it up. Also check the spring and mounting, it may have broke.
Q: When I am driving my bongo at between 55mph and 60mph I get a juddering which seems to be coming from the front of the vehicle. The steering wheel also vibrates Then when I reduce speed it disappears but comes back at 40mph. Any idea what it could be? (Steve from Powys)
A: I would check the following. 1) Are your wheel alignments correct? 2) If you have alloys fitted check that the spigot rings fit correctly. 3) If it's a 4WD it could be the drive shaft or prop shaft.
Q: My steering seems incredibly stiff. I've checked the power steering fluid, and that seems OK. What else could it be? (Russell from Hull)
A: This could be caused by one of four things: a) under inflation of front tyres; b) worn constant velocity (CV) joints; c) perished power steering (PAS) seals; or d) limp wrists.
Q: I have a 1995 Freda and the steering constantly goes from being stiff to operating correctly. This happens across the full throtle range, there are no warning lights showing, there is plently of power steering fluid in the system, and I can see no leaks on the steering rack. Do you have any suggestions before I spend a fortune at a garage! (Colin from Gunnislake)
A: Try removing, cleaning, lubricating (or even replacing) the universal joint on the steering column.
Q: Where can I find the Power Steering fluid reservoir? (Brian from Launceston)
A: It's under the driver's seat. Remove centre console (2x plastic nuts) lift carpet on the front of seat and unclip 2 black clips there and one under where the console was. It's a white plastic reservoir marked power steering.
Q: Does the Power Steering unit have a belt? (John from West Bromwich).
A: No, the power steering pump is driven from the gear train.
Q: There's lots of speed bumps in the road where I live, and I get the distinct feeling that my Freda is "bottoming out" when I go over them. Are there such things as "spring assisters" that will fit? And if there are, where can I get hold of them? (Penelope from Hayling Island)
A: If the suspension is not faulty, you're not driving too fast and not over loaded, your Freda should not bottom out, so check these things. Otherwise, semi-air assisted suspension systems cab be fitted in addition to the original vehicle suspension, to assist the original suspension. They are relatively easy to install and alleviate any sagging of the rear suspension due to incorrect or over loading, and allows the vehicles ride height to be kept level. Body roll on roundabouts and cornering is also decreased. You can obtain spring assisters from Herefordshire based Marcle Leisure on 01531-660797. There is a factsheet on the installation procedure in the members-only area here.
Q: If I don't use the van for a few days I get a whining noise after starting when I turn the steering wheel. It only lasts a couple of minutes so I suspect it's the PS oil level. How do I check this? ( Snowy from Newport again)
A: It may be the oil level or it may be that the oil has dropped back in the pump or it may even be that the belt driving the p/s pump has got damp and slips until it is dry. To check the p/s oil level you have to remove the centre console and get into the engine compartment by releasing the clips on the front seats. The power steering tank (plastic bottle) can be seen towards the front of the engine bay on the side towards the outer sill. You should also check if the vee belts are tensioned correctly. You could also try using Wynnes Power Steering Conditioner.
Q: Which power steering fluid should I use to top up? (Dos from Washington)
A: Use Dextron 3 Automatic Transmission Fluid. However, this is a sealed system, and if you are losing fluid somewhere it may mean that you need to get your steering rack reconditioned or replaced.
Q: At around 65 – 70 MPH, I get quite a violent shake on the steering wheel. It only lasts for a few seconds, and then goes away. And sometimes it comes back again. And sometimes it doesn't. I have had all the wheels rebalanced, and had new tyres fitted all round, but still the problem persists. What else could it be? I have a 4×4 Bongo. (Nigel from Eccleshall)
A: This could be the steering rack, but on the other hand Steve Prater reported an identical problem on his four wheel drive Bongo. It turned out to be a small amount of movement around the bracket which secures the longer driveshaft to the front crossmember. "Although the two bolts which hold the driveshaft to the bracket were still in place, closer inspection showed that one of them had actually sheared off. Judging by the rust on the end of the fracture, this had happened some time ago, and had allowed the shaft to move in an ever so slightly concentric manner, and this had been the cause of my problem all along".
Q: I've had to top up the power steering twice now in about 4 months and noticed some spotting on the drive – which I think is power steering fluid. Do you know if it worth using any of the fluids in Halfords that say they will magically stop leaks and renew seals – they seem to be targetted at exactly this sort of problem ie leaky PS racks – will it help or make it worse? (Lewy from Lewes)
A: Whether or not the product would work depends on how badly the seals are affected. If the seals are too bad, they do fail under pressure and need to be replaced.
Q: How often should the Power Steering Fluid be checked, and where can I locate the reservoir? (Tony & Helen from Milton Keynes)
A: It can be found under the driver seat and should be checked every 5,000 km.
Q: Is there is a specific power steering fluid for the Bongo, or will any fluid do? (Elliot from Cornwall)
A: You should use MERCON Automatic Transmission Fluid.
Q: The CV joints on my Bongo are in need of some attention. I get the impression that this is a fairly common complaint. Am I better off getting a new set, or should I get my existing joints reconditioned? (Steve from Cumbria)
A: (Thanks to Busmonkeys for this): You're right, it does happen quite a bit, especially on 4WD Bongos. Getting new ones from Olympic Mazda will cost in excess of £500, plus fitting and VAT. You will undoubtedly get a better deal if you have your existing units recon'd. If you can remove the half shaft yourself expect to pay around £90-120 per side which gets you inner and outer joints done plus new boots etc. Its straightforward to do but a garage can also remove-refit them for you, expect to have to leave it for at least a week.
Q: Any idea where I can get softer suspension springs fabricated? (Pete from Hong Kong)
A: Members have recommended two places; Leda Suspension of Braintree 01376 326531 http://www.leda.com and Coil springs Ltd, of Sheffield 0114 2758573.
Q: Can you tell me what shocks I need for my Bongo, ours seem very soft and bouncy, I would like to stiffen it up a bit. What are my options? (Chris from Chelmsford)
A: I'm afraid this is a specialist area, and much depends on whether you have a two wheel of 4 wheel drive vehicle. A bouncy ride can be caused by worn components in any of the following; stabilizer bar, tie-rod end, shock absorber, steering knuckle, lower balljoint, lower control arm or torsion bar.
Q: Looking under my van ( just in front of rear wheel looking back at axle ) there is a bar which runs from the suspension spring over the axle to the opposite spring and is fixed to axle via two brackets (one of which is broken) . Can you tell me what this bar is and where can I get new brackets (with rubbers)? Also would I have done any damage driving it like this? (Anon)
A: It's the rear anti-roll bar and yes, the brackets do break! No damage will have been done – as long as you have not run off the road as a result of the worsened handling! They are commonly available from many outlets.
Q: There seems to be lots of clinking and clunking as I drive around the mean streets (lanes) of Norfolk. I suspect it may be a driveshaft problem. But there again it may be the bushes. What do you think? (Ian from Norwich)
A: Bob from Imperial Cars responds: The clicking noise is probably a C.V. joint rather than a drive shaft. Worn rear anti roll bar bushes and broken U-clamps that hold them in place also cause knocking noises when going over bumps.
Q: My Bongo seems to have a slight knocking sound from the nearside wheel when on full left-hand lock. Is this likely to be serious? (Julia from Twickenham)
A: This could indicate a potential problem with a CV joint. I would get it looked at by a local mechanic.
NB: Fact sheets on the following related subjects are available in the members-only area of the site. 
Ball Joints
CV Boots
Steering Rack
Spring Assisters
Suspension
Wishbones
---
Q: I've been told that it's illegal to tow a trailer or caravan if the vehicle does not indicated the "Gross Train Weight (GTW)" on a metal plaque. If this is true then I've been driving around illegally for the last 12 years. (John from Chelmsford)
A: There has been some discussion on the Forum about this recently. Lifesure Insurance (and Watling towbars) have made it clear that you are fully covered if towing something with your Bongo. But that may not satisfy an over eager policeman. We have now received this advice from Mazda UK about this issue:
"We do not hold data for GTW for Mazda Bongos here in the UK but we are able to approach Japan to request the data for each individual vehicle if required. If needed a Bongo owner can call us on 03457484848 or send us an e-mail to [email protected] requesting this data. We would need the following information:
Vehicle VIN
Customer name
Customer contact details including e-mail address
We can then approach our contacts in Japan for the required information."
Q: Will a Bongo carry a full size motorcross motorbike if I remove both rows of rear seats? (Dave from Leeds)
A: The height of the rear door is 120 cm, the internal width is 135 cm, and the length from the rear of the driver seat to the back door is 225 cm.
Q: Not that it will, but if my 4 wheel drive Bongo was to break down, would it be safe to be towed to a garage? (Alan from Northampton)
A: No 4 wheel drive should be towed for any distance, it is best carried. But if you have to get a tow, then you should disconnect the rear prop shaft. Or drive for no more than 5 miles at no faster than 25 mph, and put an extra litre of transmission fluid in before setting off. Otherwise you will knacker your transmission.
Q: I've read that the Bongo is excellent at towing as it has an oil cooler fitted and will comfortably deal with 1,650 kg. But surely it is better to have a manual Bongo rather than an automatic because you can select the best gear for the weight and the road conditions? (Mia from Harrow)
A: The auto box in the Bongo is probably the best auto box I've driven for towing. It changes up early so you can use the turbo boost to make torque & not lots of revs to make its power. Its most unlike most slushboxes & seems to have been designed that way. The Bongo also locks its torque converter at about 40-45mph even when towing so there is little strain on the system compared to other cars that only lock under light load at higher speeds.
Q: What is the maximum towbar/nose weight on a Bongo? (Jon from Devon)
A: The maximum towbar nose weight, i.e. the safe loading pressure that can be exerted as downward thrust on the towbar, is 85kg.
Q: What is the best gear to select when towing a trailer? (Jumpinjacks from Cornwall).
A: (Mick from Portishead advises the following): Definitely something casual – not country yokel, nor city gent, something in between.
Q: I've fitted my new Thule roof-bars, but am having difficulty finding a roofbox to fit. Is there any recommended type? (Chris from slightly delapidated mid-Wales coastal town)
A: Clare Blackstock says: Try the Thule Evolution 700.
Q: Will a roof-rack fit on my rising roof? (Various)
A: Yes, as long as you carry nothing heavier than a surfboard. Or perhaps a Lhasa Apso. The precise type can be found on the members-only page (which is mysteriously hidden to non-members).
Q: What is a) the safe towing limit, and b) the maximum payload weight of a Bongo van? (Peter from Whitehall)
A: a) 1,600kg, and b) 560kg.
Q- Can I tow a 20 foot boat on a Bongo (Dave from NTL World)
A: It's probably a bit on the long side, but as long as you have a braked trailer, and keep the weight down to 85% of the towing vehicle, you should be OK.
NB: Fact sheets on the following related subjects are available in the members-only area of the site. 
Bike Racks
Roofracks
Towbars
Towing
Weights