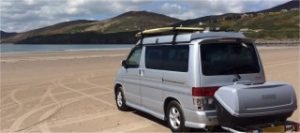 17/11/23: From micro eco Campers to larger HI-ace vans we have the largest stock of physical high grade and provenance imports in the UK. Over 150-200 here now on 3 sites. Largest HEADROOM roofs and the widest 48 inch beds to fit Alphard, Elgrand, Hi ace, and 47 inches wide in the mighty Bongo. Coupled with our NEW production facility we can now offer the fastest times ever from order to road. Twin factories now open , even into night shifts!
SMART intelligent charge systems, SOLAR panels, ECO power hubs, all now available for that TRUE OFF GRID EXPERIENCE.
Off grid LPG filling tanks have now made LPG even cheaper, way cheaper than forecourts, many CAMPSITES now have metered tanks. We offer the very best LPG systems with special own mapping for the imports we provide. DUAL FUEL petrol and LPG tanks are a formidable combination and can help greatly in many Clean Air Zones.
Please call 01386 792946 or 07729386968 , or visit www.jalimports.co.uk and ask for latest stock list under contact email.