Terms & Conditions Of Use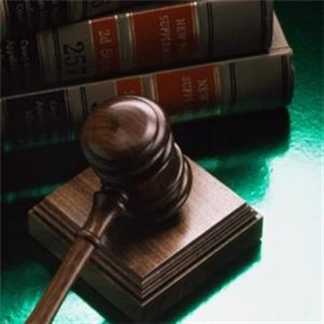 Privacy Statement & Data Retention
Summary:
We are registered with the Information Commissioners Office (Ref Z1855085) and fully conform to the required data legislation including the GDPR of May 2018. When you join the club, use the Bongo Fury Forum, or purchase goods from our Bongoland Shop, we will automatically store data about you. This is restricted to the information supplied at the time of the transaction and may include name, address, delivery address (if different), email address, contact telephone number, order history, and vehicle details. No further data is stored or collected. We do not store financial information online as we use third party payment providers. Your personal information will never be released to a third party unless we are required to do so by law or acquisition. You have a right to request all information we hold about you, and a right to have your data deleted.  A full copy of our Terms & Conditions of Sale is available on request  in a variety of formats.
We use cookies on this site to improve your experience. If you wish to disable these, please refer to the user guide of your chosen browser.
---
Terms & Conditions of Sale
Summary:
It is the responsibility of the buyer to stipulate the correct delivery address.
Once an order has been received, under the Consumer Contracts Regulations, you have a right to return an item FOR ANY REASON within 14 working days. But unless the goods are faulty or "not as described" you are responsible for return postage costs.
If goods are returned undelivered, and a re-delivery is arranged, a fee may be payable.
If goods are sent "on invoice", then payment must be made within 28 days. Interest may be charged for late payment.
Non receipt of goods must be reported within 10 working days of the order being placed.
In the event of non-receipt of goods, the seller's liability shall be limited to the cost of the goods.
If there are any defects in quality or condition, the buyer must return the goods within 30 days of delivery. (Note that awning poles are not covered by warranties)
If goods are not received as scheduled, then the seller has the right not to issue a replacement until compensatory payment has been made by the courier.
On receipt of goods it is the buyer's responsibility to ensure that everything has been received. A signature should only be given to the courier once goods have been checked.
A copy of our Terms & Conditions of Sale is available on request in a variety of formats.
---
Conditions of Service
Summary:
These conditions are binding and apply to subscribers to the Bongo Fury owners club, advertisers on this website, and attendance at officially sanctioned club events. The main provisions are that subscription & advertising costs can be increased if 30 days notice is given, payment must be made within 30 days or interest may be charged, if an event is cancelled then any separate booking fees will not be refunded, and no refunds can be given on cancellation of subscription, advertising or meeting.
A full copy of our Terms & Conditions of Sale is available on request in a variety of formats.
---
This sets out the overall terms for using the Bongo Fury website and forum. Users of the forum agree to abide by these terms and may not replicate any information found on the website or forum without permission of the site owners.
A copy of our subscription Terms & Conditions of Sale is available on request.