UK National Bongo Bash 2021
(This event is now SOLD OUT!)
Wednesday 23rd to Monday 28th June

Full Venue Address: The Rally Field, Lickhill Manor Caravan Park, Lower Lickhill Road, Stourport on Severn, Worcestershire DY13 8RL 
Visit the Lickhill website here
Note: Do not book directly with the campsite as you will be asked to pay full rate and will be in the Touring Park, not in the Bongo field.
---
Important Information regarding COVID Regulations: Read this first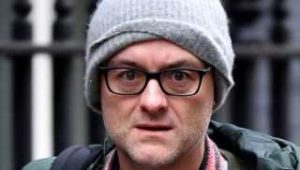 As things stand England is due to fully exit lockdown on Monday 21st June. The Bongo Bash starts two days later. There is the possibility that some slippage may occur on this reopening date so we have planned as if restrictions will still apply and it will be a low key affair this year. If all restrictions are lifted then that is an added bonus.
In practice this means the following:
There will be no live music this year, but we will still have a marquee as a social space (it's already paid for).
There will be no coach trip. And no catering facilities.
Social distancing and the "rule of 6" may apply and you may be required to wear a mask in designated areas.
The Bongo Fury Shop will not be open (replaced by trestle table selling a few items of merchandise, owners manuals etc) but other traders including Bongospares, New Dawn,  Bespoke Auto Electrical & Comfortz Leisure have been invited to have outside stalls.
There will be restricted capacity of 64 electric hook ups (no split hook ups this year) and 75 non-electric pitches. But if things change by mid-May we will release more non-electric spaces.
Strict 8 metre spacing requirements will apply. All Bongos must be facing the same way. No "back-to-back" encampments. Parking in order of arrival. If you want to be next to a friend then please arrive together or bring something to mark out their pitch.
You should assume that there will be limited toilets and showers available so you should bring their own toilet/washing facilities where possible.
Day visitors (if allowed) will be limited to 20 parking spaces. Day visitors are encouraged to arrive on foot.


---
There will be a 3 stage booking system (see below).
a) 01/04 by phone only for electric hook up
b) 06/04 phone or online for non-electric
c) 27/05 if allowed, release of more non-electric spaces.
---
About the Bongo Bash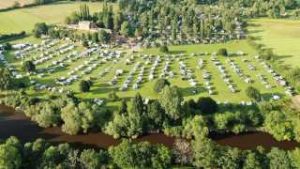 The Bongo Bash is a chance to spend a few days in the company of other Bongo owners. It is a chance to meet old friends, make new ones, look at different configurations and equipment or just to relax and forget about problems elsewhere. Hopefully there will be a few stalls selling Bongo parts and accessories and on Thursday night there is an opportunity to meet others in the marquee for a socially distanced "Meet the Bongonauts". On Sunday morning there is the legendary club AGM.
The campsite, which is child and dog friendly, is ideal for everyone. The 14 acre rally field is by the side of the Severn and it is a 15 minute walk into town alongside the river. There is a convenience store and pub up on the main road from the campsite.
There are 64 electric hook-ups available and 75 non-electric pitches.  But it's June, and you don't really need to have a hook-up as you can charge your phone at reception. There is a children's adventure playground. The campsite has fishing rights, and small boats can be launched from the slip way.
There may be a small craft fair on Saturday depending on restrictions.
This is a Bongo Fury members-only event. Not a member? Then join here.
For the very latest updates, discussion etc then have a look on the Bongo Fury Forum.
---
Rules & Regulations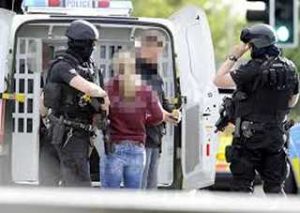 A full copy of rules and regulations will be issued in your information pack, but you MUST agree to the following before making a booking. If you don't like the rules, don't turn up!
Payment must be made in full at the time of booking.
You may cancel and receive a full refund for any reason up to 3pm on Thursday 10th June.
If the Bash can not take place due to Covid restrictions then you will be offered a refund or a rebooking for 2022.
You must agree to adhere to any Covid restrictions that may apply.
Adults are responsible for the behaviour of their children
Clean up after your dog!
Please obey instructions from marshals and security all times
Keep noise to a minimum after 11.30pm.
No open fires and no generators. Barbecues must be extinguished at 10pm.
---
Pitch Fees & Booking Arrangements
(This event is now SOLD OUT)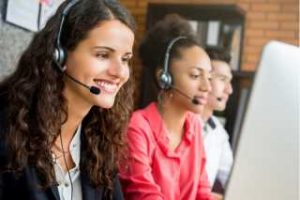 Please have your membership number, vehicle registration and credit/debit card details available.
Electric Pitches
"Hook Ups" go on sale at 9.30am on Thursday 1st April by telephone only on 0114-2550836. You must book a minimum of 3 nights. If the line is busy (it will be!) then keep trying. In past years the best time to get through was after the initial rush, 11am onwards.  The cost is £20 per night. We have 64 pitches available. ELECTRIC PITCHES NOW SOLD OUT
Standard Pitches
There are 75 non-electric pitches available. You must book a minimum of 2 nights. The cost is £15 per night. NON ELECTRIC PITCHES ALL NOW SOLD.
Information Packs
These will include your entry ticket and full event details and will be sent by post or email (depending on preference) on Friday 11th June
Check-In/Check-Out
The earliest you can arrive is 12 noon on Wednesday 23rd June. The site must be vacated by 12 noon on Monday 28th.
---