I returned a few weeks back from yet another trip to Norway in my Bongo, my third trip back since writing off a Bongo a few years back (see Kens smashing time in Norway).
Well I must say whilst the temp in the UK was low, and lots of rain – I was about 100Km north of Trondhiem, past the artic circle, and the weather was, as always, so hot, 30 – 35 plus degrees, needless to say as I was on a Salmon fishing holiday all I wanted was cool weather with lots of rain, in the end it didn't matter as the fish were biting and I ended up with several fish up to about 7 kilos in weight.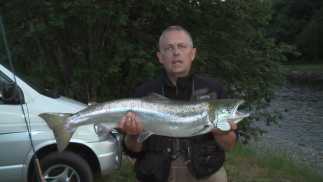 If any of you ever thought about a road trip to Norway, do it. Although it can be expensive in Norway, there are ways and means to make your Pounds go further, fuel was about the same as over here, but beer was about £4 plus a glass, needless to say a quick stop at Morrison's before leaving got me stocked up with Stella, Cider and Rum.
The scenery is spectacular, with rivers running so cold and clear, all I wanted to do was to dunk my head into the water and drink them dry!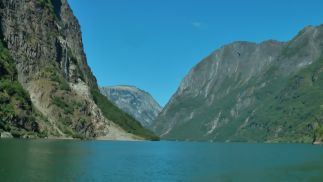 Before leaving I put on a new set of filters, an oil change complete with oil additive which is supposed to make everything even more slippery, a couple of bottles of diesel additive to help clean the injectors, and I was away, my Freda didn't miss a beat once, it's the only way to travel. The journey over from Newcastle was as calm as could be, once in Norway, you have to get used to draconian speed limits, some long main roads with excellent visibility had limits of about 45mph, when you have to travel say 300 miles, then it becomes a bit tiring, but, on the up side there are lots of places to pull over and have a rest, most with spectacular views, also they are free, you don't get ripped off with parking charges as in the UK.
As I was on my own, I rigged up a device which I attached to the top of my dash using Velcro, on this was my camcorder, so I could video using my remote control as I was going along, this was excellent as I now have lots of footage of driving along route 55, the Sognefjord, even in summer there were places on the side of the road 5 meters deep in snow and lakes glistening with blue ice.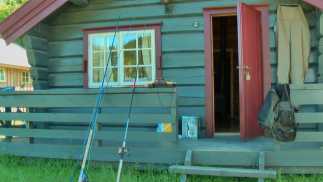 I had quite a few Norwegians asking about my Freda, it caused quite a bit of interest whilst parked with the roof up. I can't wait for my next trip, although DFDS are stopping the direct route from Newcastle to Norway at the end of August, I will have to go from Harwich to Denmark and drive up from there, but believe me, it is well worth it.
Happy motoring to you all ("BournemouthKen" August 2008)