Derek Wallace has sent us this story of his jaunt around Scotland. At least we think it was Scotland because he doesn't mention midges once, and refers to something called "hard ground", which as far as we can tell, has not existed in Scotland since before the last ice age.
"We left the South of England (Hants) on Saturday morning, loaded up with all we would need for a weeks trip round Scotland. Just past the toll road on the M6 we met up with John & Carol in their Bongo, they had just dropped off their boat in Norfolk. We then headed for Kendal for our first stop on our journey. We had not booked a site and the one we tried which belonged to the caravan & camping club was full, we were told that the whole area was full. We decided to head on a bit further and went on to Kielder Water in Northumberland. This site was great so we stayed for two nights taking in the falconry display and the lovely weather. Be careful on these roads as we were almost put off the road by a very large logging lorry which was travelling far too fast for the conditions."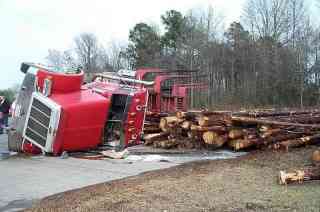 What Could Have Happened
"Next stop was near Oban. a good site at Connell Bridge, we put up one of the awnings with difficulty because of the hard ground (we did not find out about the steel pegs that the caravan club sell until our last night of the trip at Coniston Water, no other site had them) this night was very wet and windy, the awning nearly, was lost. The next day at Oban was not much better, I had to take some photographs of Oban Distillery for our magazine www.fineexpressions.co.uk which was inside so kept mostly dry. We had two really nice meals in the local restaurants.
After two days at Connell Bridge we moved North and ended up at Kinlochewe the weather had improved by now and the scenery was stunning. We again put up the awning but this time on some grass. This was no good though as the warden told us off and asked us to move it. Again very hard ground."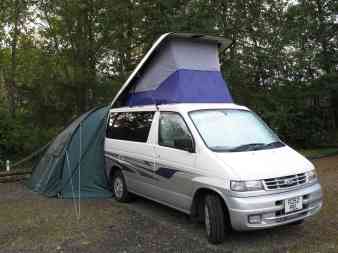 "Next day it was off for a drive to let John & Carol play a round of golf at Gairloch Golf Club They had a great time with sunshine and a course overlooking the Sea. Sue and I went on about 20 miles to see our friends John & Francis who own the Aultbea Lodge Hotel and Distillery, Here we had hot smoked salmon that you would die for.They also have over 600 different Whiskies, well worth a visit if you like a wee nip."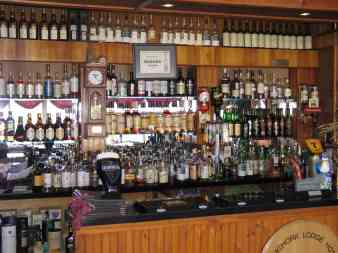 600 Different Whiskies!
"After two nights at Kinlochewe we headed South to Culloden Moor campsite, calling in past the Black Isle Brewery on the way. Next day we moved on to Park Coppice by Coniston Water (pegs) that evening we had fish & chips from the on-site chip van very good they were too. Next day we headed home. All in all a very good trip, and both Bongos did very well.
PS Ours does have a slight problem in that the fuel gauge tells us it's empty when it's not. On more than one occassion I have had to persuade Mrs Wallace to go and get us some fuel, only to find that we have half a tank left after all."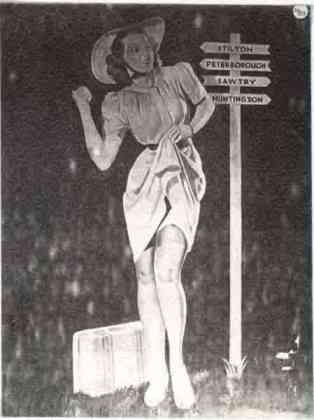 Hopefully will be fixed this week when I take it back to our supplier."