If you want to take Bongo to the most rugged scenery in Western Europe, you won't have far to go. And at the end of a tiring day bagging some more Munros, the Bongo can provide everything you need.
Although the Bongo doesn't appear too much in this Tale, Matt Prowse ("Driver+Passengers") originally posted these words and photos on the Bongo Fury Forum and, in case you missed it first time around, it is worth a read!
I returned this evening following a week's tour of the Highlands around Glen Nevis, Knoydart and Glen Shiel, which involved stopping in Drumnadrochit no fewer than four times!
Destination: The Highlands of Scotland
Distance: 860 miles
Duration: 7 days
Walking: about 55 miles
I left on the Thursday evening around 6pm and drove to the Glen Nevis campsite to meet up with Sara (mountainmummy) and family. Donald and I walked Ben Nevis via Carn Mor Dearg on the Friday.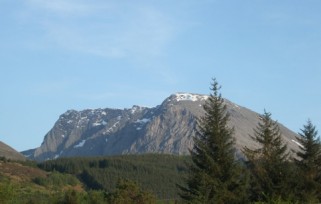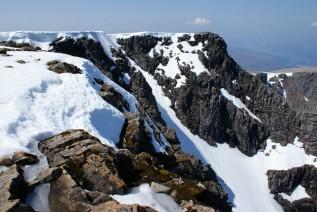 In the evening I nearly camped near Arisaig, but had to return to try and locate my rucksack, having left it lying in the car park after coming off Nevis so I wildcamped near the visitors' center.
I managed to retrieve my rucksack the next day, intact, following a round trip to Inverness Airport to pick up my walking partner for the next three days. Having returned to Fort William, we then drove along the shore of Loch Quoich and on to Kinloch Hourn. From there we went in on foot to camp at Barisdale and climb Luinne Bheinn and Ladhar Bheinn on the Sunday and Monday. My friend camped one more night and I returned to the Bongo for a quiet night by the shore of Loch Quoich.
After a drop off at Inverness Airport I went to spend the rest of Tuesday with dave_aber. Curry, a few pints, a warm shower, a bed for the night and some good chat – 5* Dave! We even got some pics of his rear suspension, which I will label up for the wiki.
Driving at a pretty constant 45mph, I made my way down Glen Shiel to Shiel Bridge and on to Morvich.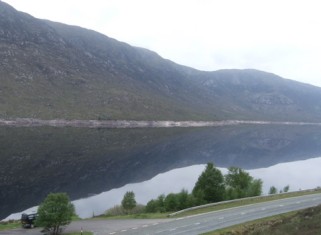 I parked at the Kintail Rangers Service and Mountain Rescue post carpark and took the tent up to the Falls of Glomach.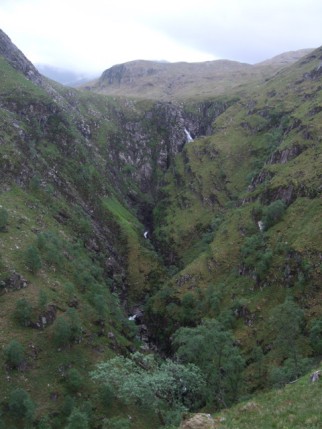 At the falls, I continued down the valley, had some food and started hauling ass back up to another bealach – by this time it was about 2230 but the light was clinging on. About 3/4 of the way up, I found a beautifully rounded knoll with a flat top on which to pitch up. Not a terrifically distant view and somewhat cloudy, but a beautiful glen. It was filled with deer, cattle, sheep and birdsong and the camping spot was a wonderfully lucky find at 11 at night! I stayed in bed until 0930 when the rain eased off and returned to the Bongo.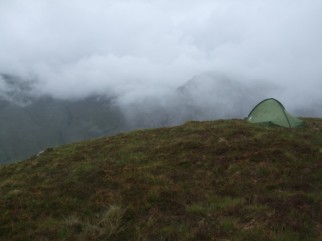 I parked for a while at a viewpoint on the road to the Glenelg ferry, and decided that the Glen Shiel munros and those on the Isle of Skye could wait until another day and I returned home… to pie-night in the local tavern!
One thing I have noticed, is that I use less fuel than the Bongo does. Plus the tent is warmer. But falling back into the Bongo at the end of a walking trip like any of those is "pure magic"!