Following an MOT failure on the centre section of the exhaust, and deciding that the tailpipe was not going to last too long either, I decided to drive down to MIJ Performance in Walsall (West Mids) to get a full new stainless steel exhaust fitted.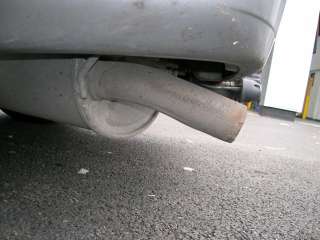 After negotiating my way around some one-way streets and lots of roadworks, I finally arrived, and was made very welcome in their reception area. But I had a couple of hours to kill, and asked what there was to do in Walsall. Somone suggested the art gallery. And that's when the nightmare began.
Don't get me wrong. I come from Basingstoke originally. So I know what a bad town looks like. But those of a nervous disposition should stop reading now. And if you live in Walsall, please don't hit me….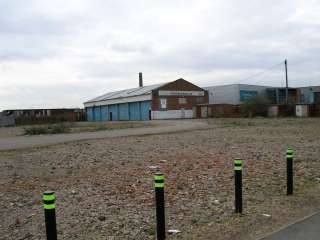 I was told that I couldn't miss the art gallery because "it was just past the boxing club". Well, I must have walked through an industrial wasteland for about 20 minutes before giving up, and, fancying a cup of coffee, headed in to town instead.
The High Street in Walsall could be anywhere in England. Look! A Superdrug! Look! HSBC! Look! A charity shop! All very grim really.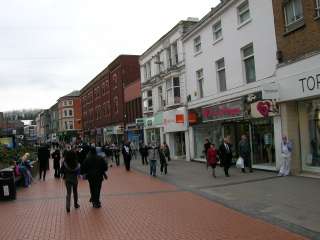 Unable to find anything resembling a cafe, I eventually stumbled across the local Debenhams. The restaurant was on the 1st floor. I went to the counter and asked a young, lisping, overweight man whether it was OK just to have a cup of coffee. But to my consternation, he then asked me if I was wearing a Kipper Tie! (I found out later from my good wife, who lived round these parts when she was younger, that he had probably asked me if I wanted a "Cup of Tea", but in a Black Country accent).
I retreated from Debenhams, once again trying to find the art gallery, but this time took a wrong turn and ended up at the bus station, which was obviously the result of some town planning conference in the late 1960's.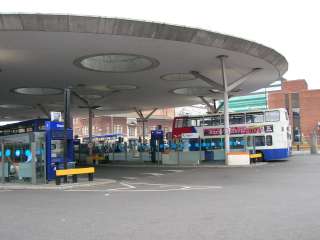 I looked at the departure board. You can get to just about anywhere from Walsall bus station. Bloxwich. Bilston. Dudley. Sutton Coldfield. Anywhere.
Time marched on. Thinking it was about time to return to MIJ, I walked up this long road past a large multi-storey car park.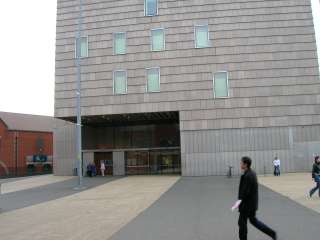 Which is when I realised. The art gallery had been designed by the same bloke who had designed the bus station!!! No wonder I could not find it!
On my return to MIJ, I was just in time to take a few shots of the last stages of exhaust renewal.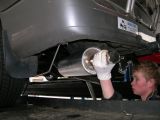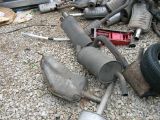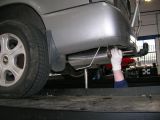 All-in-all an excellent job by MIJ. You get a lifetime guarantee on the exhaust, and it's an excellent price at £280 for a full replacement.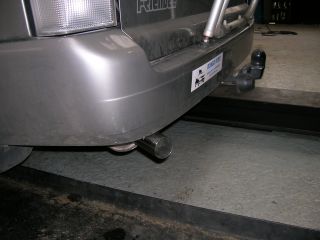 Highly recommended (the firm that is, not Walsall)!