Is it Time to bin the Bongo?
The old adage has it that it is only after you have lost something that you truly realise just how good it was. No matter what you have or enjoy it is all too easy to take it for granted. Simon Turton found this out when he started looking at the alternatives available……(continues below)
When we brought our Bongo, about 5 years ago, we were delighted with it and have since found it to be the perfect family and towing vehicle. In the years that we have had our Bongo, which our boys (4 and 6) absolutely love, it has been a load carrier, people carrier, holiday holdall and just a fantastically versatile vehicle that we both find a dream to drive.
The lively 2.5 turbo-charged diesel engine packs a punch and it will cruise all day at 70+mph. It's also quite good when you're not towing!
At the start of the year we did start to think about considering alternatives to the Bongo. As we have the 2WD version it wasn't that good in the snow earlier this year and so we started to think that we should be looking at a 4WD vehicle. Of course there's the 4WD Bongo option, but we'll get there later.
As we also have a caravan we started to make the case, as you do when you're looking to justify a purchase, that we needed to change the Bongo.
After several months of on-and-off discussions about new cars, I drew up a short-list of 4x4s, including the Mitsubishi Shogun, the Toyota Landcruiser and a handful of 4WD pick-ups. With a budget of around £6,000 plus our Bongo trade-in we were looking at 2003-2004 models and off we headed to the dealerships.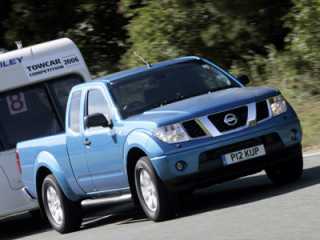 The first thing that happens when you go to dealerships is that you forget the budget you started out with. As most dealerships don't stock cars older than 4 years, we were faced with an array of "57" plated Nissan Navaras at around £13,000. Whilst we were at the joint Nissan and Volvo dealership in Sheffield we had a good look around several pick-ups. Whilst there was plenty of room in the front for me and my wife, the rear seats were very upright with minimal legroom. In the Bongo the rear seats easily recline when our two young boys nod off; in the pick-up this just wasn't going to be possible.
The salesman was very open and honest, and explained that the suspension on pick-ups, which are designed as work vehicles, is very hard when unloaded and wouldn't give a very smooth ride when the family were on board, although they would tow well.
We very quickly decided that pick-ups, no matter what make, were off the list. Before we left the dealership we headed over to the Volvo area and went straight to the Jeremy Clarkson-approved XC90s on display. The only one in our suddenly-increased price bracket was a "55" model, priced at £13,000, and we gave it the once-over. Stylish and very trendy, the XC90s seemed to be well built and finished to high standards; with permanent 4-wheel-drive they are no doubt very good tow vehicles. Again, the biggest problem was the upright rear seats that would provide no comfort for our boys for those long holiday journeys or indeed any journeys when they fall asleep.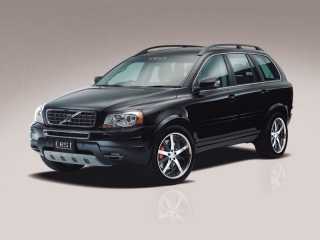 The other problem was that the boot area in the XC90, whilst it is fairly generous the two fold-down seats (the XC90 is a 7-seater) do eat into the space. I certainly could not get my mountainbike in without removing any wheels. In the Bongo's cavernous boot I can get my bike in as well as my boys' bikes with no trouble; no fussing around with bike racks or other contraptions. Open the boot, load, close, drive off. In fact in the years that we have had the Bongo we have also never yet been beaten by the size of anything that any furniture store can throw at us. Whilst lesser MPVs, SUVs and estate cars struggle with flat-packed nightmares the Bongo was packed and gone before you can say: "Did we really need another bookcase?".
Back on the forecourt and we were fast coming to the conclusion that no matter how good the XC90 was the Bongo was still better for our needs; the interior of the unconverted Bongo offers ultimate flexibility that we couldn't match in anything much, much newer, nor apparently much bigger. Range Rovers and other large luxury 4x4s are physically huge, but not as big as you would imagine on the inside.
The other real bonus of the Bongo is its sliding rear doors that are a godsend when you have children. You can get them in and out in the tightest parking space with no worry about scratching the car you're parked next to. The high driving position (higher than a Range Rover out of interest) gives excellent visibility, is extremely comfortable and is a dream to park.
If you own a Bongo and you're reading this you're probably thinking that you know how good they are because you've got one. If you're thinking about buying a Bongo then you won't be disappointed.
So, fellow Bongonauts, take stock when you next glide the rear seats forward to enlarge the boot space and think how lucky you are when you fold the rear seats almost flat when your kids (or parents) have fallen asleep or how having window blinds is something that you would really not want to be without. And don't forget that you can have great fun at the traffic lights, when you're alone in the vehicle, as you leave the other cars standing with the drivers all wondering how you managed to beat them away.
We're very lucky that we had our epiphany, of realising what we had, before we binned the Bongo.
Simon Turton
Reinvigorated Bongonaut