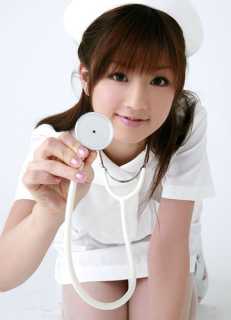 If your Bongo is feeling a bit under the weather, then the duty nurse at the Bongo Clinic may be able to find a remedy.As you can well imagine, nurse is incredibly busy, so before asking for a diagnosis there are a few things you can do yourself. We strongly advise that you:
a) browse through the questions in the archive to see if your query has arisen before
c) try asking other Bongo owners via the Forum.
If none of that works, then send an email with your problem, and we will get back to you as soon as we can, although note that we do not have a technical department as such.
NOTE: Due to the number of queries we receive we can now only accept queries from paid-up club members. So please quote your membership number (which you will find on your card). No membership number = no response!
---
Latest queries are shown below. Or click here for the full clinic archives.
New Queries:
Q: What's the spark plug gap on my V6? (Tim from Broadway)
A: It's 1.1 mm. It's the same for the 2 litre version as well.
---
Q: Where's the fuel filter situated on a V6 Bongo? (Tim from Broadway)
A: You access it from under the van.  It's on the offside, in line with the drivers door. It's bolted to the floor with a bracket. It's a round cannister and has a straight pipe on one end, an angled pipe on the other. If you're not sure you've found it, follow the fuel pipes down from under the drivers seat to the filter.
---
Q: I have an engine bay temperature sensor installed and have noticed that, after a long run, the engine temperature goes up after I have turned everything off. Is this normal? (Leon from Belfast)
A: That's not unusual. The coolant has stopped circulating around the system so the engine temperature will go up a few degrees. This is why, in hot weather conditions, you should leave the engine idling for a few minutes before turning it off.
---
Q: I've huffed and puffed but I can't seem to remove my rear brake discs. Any tips or clues? (Henry from Tamworth)
A: (Thanks to "Bongolia" for this): First back off the handbrake adjustment, remove the caliper and support it, then remove assembly screw in the raised part of the disc if there is one.  Through the gap left from the caliper removal whack the disc edge and rotate disc to another quadrant and whack it again; and I do mean whack with a club hammer. Keep rotating and whacking gradually, they will loosen up.
Don't be tempted to do it all in one go as you can skew the hand brake shoes and that can give you more trouble. Apply Copper or aluminium paste to the mating surface of the replacement disc when reassembling.
---