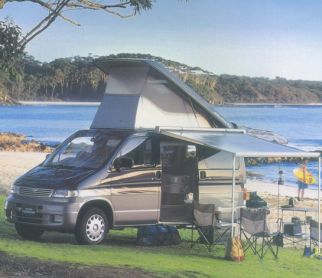 This page was last updated on 28/06/17. The next update will be on 30/06/17
On this page you will find details of vehicles and Bongo related stuff that members (and non-members) have decided to sell. There is also a section where dealers can advertise their vehicles.
If you want to buy new Bongo parts and accessories, then go to the Shop.
To find out how to advertise on our for sale page,
click here
.
Please select the category you require.
Bongos For Sale
Trade Vehicles
Bongo Interiors
Camping Accessories
Other Bongo Bits
Non-Bongo Stuff
Breaking Bongos
Dismantling all Bongos 1995 to 2004. Full mail order service available. No part too large or small. 10% Discount to all Club Members .
Click here for details.
Servicing
Breakdown Insurance
Other Trade Adverts
Hire a Bongo
We hire out Bongo Campervans with both full side conversions (2) and one rear conversion. We are based in Shoreham By Sea near Brighton. Included in your Hire is : Unlimited Mileage, hook-up cable, hob, fridge, all cooking utensils, cutlery and crockery.
Check our website out here or email us with any questions at nicky@bongoagogo.co.uk
Welcome to our Camper Hire Section! Our new fleet consists of
Mazda Bongo 2.5td AFT Elevating Roof, 8 seats,
Toyota Granvia-Hardtop-Full Camper, 2 and 4wd,
Rugged Trails, Hard Top DELICA, 4wd
Click here for more details. In first instance please send an email to hire@jalimports.co.uk and we will send prices and fleet photos.
How To Advertise