Moderator: Doone
Warm welcome to you both.

Bongolier
Posts: 213
Joined: Fri Oct 04, 2019 11:15 am
Location: Rainham, Essex
Hi Thank you for your warm welcome. this is my first Bongo and have come from a VW T25 background but please don't hold that against me. Bought my first Bongo 3 days ago took the train from Rainham Essex up to Beccles bought the van and drove it home. how brave, the Bongo was up for sale on Ebay as spares and repairs due to overheating problems. I had got a friend who lives a lot closer to go and have a look first so i wasn't going into it completely blind. back home no sign of overheating so far. there are two questions i would like to ask and will ask here but happy to repost in a more appropriate place if preferred. first point is the the water bleed tube which is, I believe supposed to come from the cylinder head across the alternator and along underneath the passenger seat is simply not there. there is a small hose coming out from the head and going into a connection on the side of the Turbo. second point is it sounds for all the world that there is an exhaust blow and it sounds as if its coming from the engine but only under load, not audible when just reving the engine. I've take off the heat shield and can see no tell tale soot marks from any of the joints around there. rest of the exhaust seem fine. any help as always will be much appreciated.
Martin
1996 2.5 TDi Silver and Rust!
Good to have you aboard.

No worries coming from VW Land, we all do it for the same reasons.

It might be worth asking in the 'Techie' section as more peeps will see it, and hopefuly someone more mechanical than me will have some thoughts.
Is it the 2.5 diesel?
Personaly I wouldn't drive it until it's been bled as there's no way of knowing what has been done since the overheating episode, or why the bleed hose appears to have been removed.

Hopefuly you'll be all sorted very soon.

Sounds like the head has already been changed and the the three way splitter has not been replaced (common thing) hence no bleeding tube.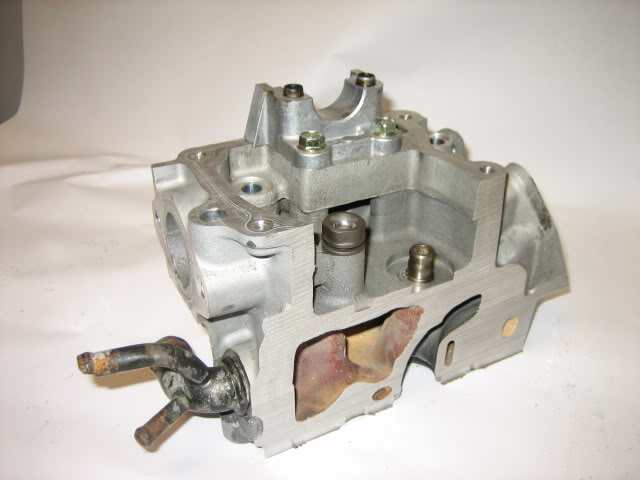 Some people have added a "T" piece in the turbo pipe and added the bleed pipe there.
Geoff
2001 Aero V6, AFT, full side conversion.
Spherical Visions
Bongolier
Posts: 213
Joined: Fri Oct 04, 2019 11:15 am
Location: Rainham, Essex
Hi yes sorry it is the 2.5 TDi. It could well be that it has been bypassed as there is definitely just one large hose and one smaller one there. I'll have a look in the shop to see if I can get the right connector and a new bleed hose. thanks for all the advise and welcome message. this may be a long hawl but at least the wife much prefers it over the T25 which is a good step in the right direction
Martin
1996 2.5 TDi Silver and Rust!
Bongo Spares, opp north, may be your best bet for a used part.

Apprentice Bongonaut
Posts: 8
Joined: Fri Nov 02, 2018 3:23 pm
Hey I'm Tym from Plymouth I have an awesome 2.5 96 bongo with custom " BILLABONG * embroider leather seats, and some nice fancy custom led lights and carbon vinyl wrap.

You all may of seen me around. I had my MOT yesturday and nicely passed.