Hi to all my lovely friends
yes I am after something, you can see right through me


When we go to the Big Bash next week, we had a doggysitter organised to look after Pippin whilst we go on the Saturday trip, but unfortunately this has now fallen through, so yes you've guessed it, I'm looking for someone else to look after him. This will be on the Saturday and be from about 9.30 ish to 4.30 ish.
We is very easy going and placid and loves adults, but I must be honest and say that he is not very good with children and may be snappy if they go near his face or head.
I have attached a piccy of the little monster if you have not already seen him.
Now there is someone who is very taken with Pippin, I wonder if they will read this, if she does, she will know who she is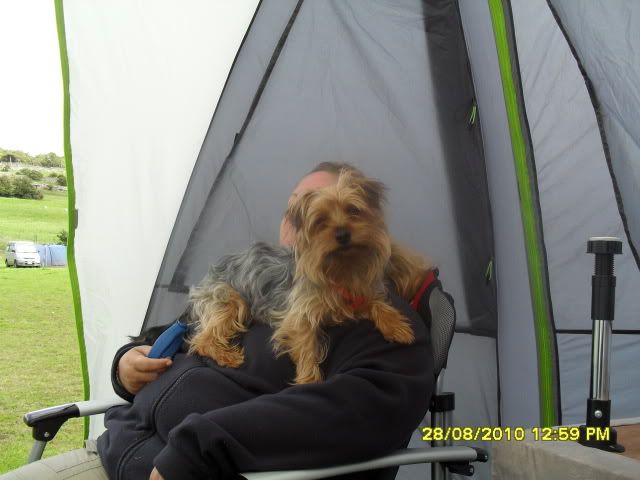 If this photo link doesn't work, Pippin is a 3 year old Yorkie.
Thanks in anticipation