If you bring me a baseball cap, i won't paint it... if you bring me a hub cap, i won't paint it.... If however the caps on your side windows are as manky as most bongo's these days, then i'll happily re-finish them, (for free).
I did mine a couple of years ago after experimenting with many paints/finishes.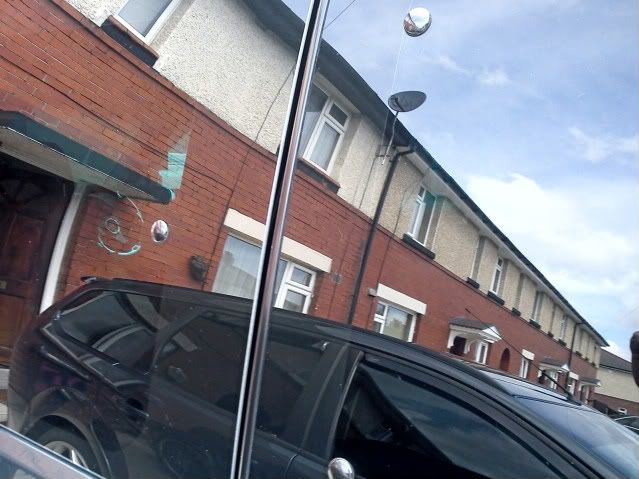 The caps don't need removal, they just need some good quality enamel paint, a good model brush, and a practised steady hand.
For anybody interested in this, have a natter amongst yourselves on the most convenient afternoon (weather depending) i can pop over and do the caps for you. It'll take about 5-10 minutes depending on how hot the brew is that you make me.

Now i'm hoping to only scrub my hands just the once, so if i can "do" a bunch of bongo's in one sitting then that'll do for me!
Mine are gloss black, and as you can see, they have stood up to two years of winters now and are as fresh looking as the day they were painted.
I'm sure they will look ok in matt black too for those after the original look. (i have matt also).