Some piccies for y'all (as if you haven't seen enough already!). Bit random, some personal. Nice pic of the Pirate Ship though for those wanting a souvenir

Click thumbnail to view pic:
North West Mafia enjoying a pretty evening. Hotpots Bongo in foreground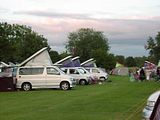 General Monty Bongo inspects the armoured Bongo battalions at The Battle of the Bash
Underneath the Bongo Tree Me Honey and Me.......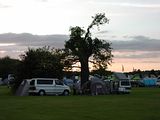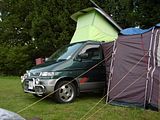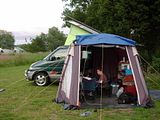 Our Neighbours, the Muzorewa Mob. Harry the Hillwalker joined us on the side of our camp.
River Severn looking like a scene from 'Deliverance' - when's that hand going to break the surface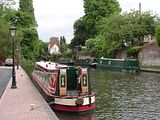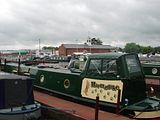 Poppies and narrowboats at Stourport canal boat marina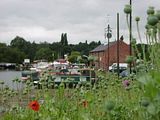 Everything but the kitchen sink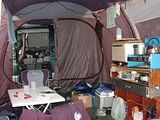 The Pirate Ship setting off for Treasure Island. Is that tears or grins of delight on Mum and Dads face?