Not sure which section of the forum this is best suited to....
I've finally finished adding the solar panels to our Bongo, We've had the two at the rear of the roof for a while but have added a third today. Total power is 190 watts in theory.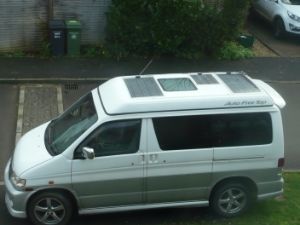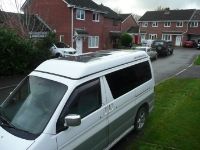 The two larger panels are 80 watt from Titan Solar. The size of these is ideal and would still allow roof bars to be fitted if needed. These go to the more efficient MPPT controller below-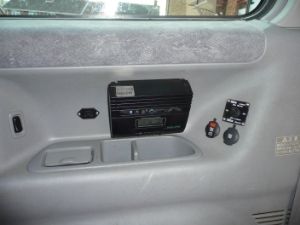 The smaller panel is 30 watt and goes to this controller-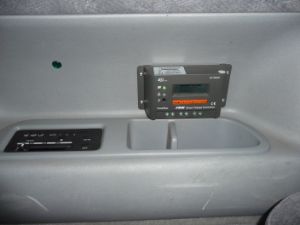 The square switch by the MPPT controller switches the output of the 2 x 80 watt and 30 watt panels between the leisure and starter batteries. Usefully, it has an off position for when mucking about with the electrics.
A 300 watt pure sine wave inverter sits in the passenger foot well-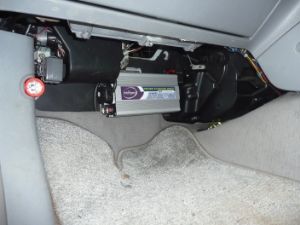 With it's output here-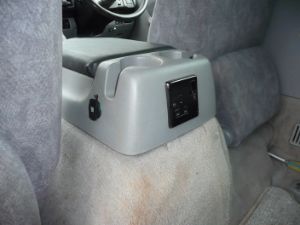 A further modified sine wave, 300 watt inverter sits here-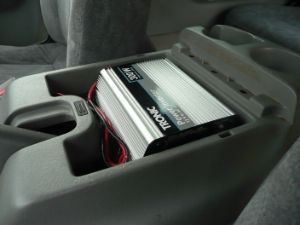 Voltmeter is here-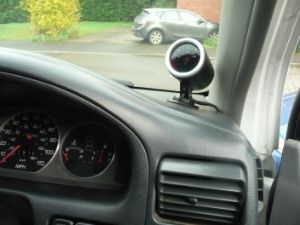 and is switchable between batteries-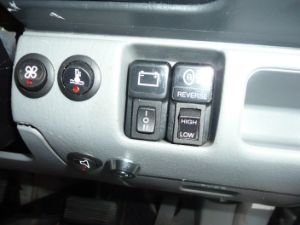 The Bongo has a voltage sensitive split charger. Thus, another relay was added between the two batteries so that they can only connect to each other with the ignition on.
By my calculations, from the pair of 80 watt panels, I could get 50 watts 24/7 assuming 10 hours of solar power at 70 - 75% efficiency. This would half drain the 110 Ah leisure battery overnight (over 14 hours) and then recharge it in the daytime (10 hours) whilst running the 50 watt appliance.
Flat mounted solar panels get hotter than the frame mounted sort. This causes a loss of efficiency. However, for our needs, which are primarily to have reasonable power even in the winter, this isn't so much an issue, especially with the MPPT controller which I gather is particularly efficient with low light.