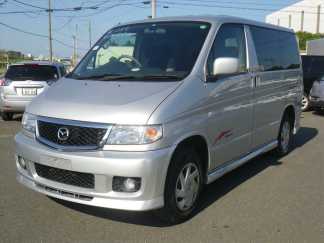 13/01/21: Mazda Bongo 2001 aero 2.0 eco auction grade 4 pristine condition.
As mpv with elevating roof £10,000 or with roof and full side conversion with rock roll bed £12,995
Comes with cambelt, service, UK reg, MOT and tax, the very important underbody waxoil, and our no quibble warranty package. One of the UK's largest Bongo dealers. Full on site dedicated Bongo workshops and parts, All conversions done in house.
www.andysimports.co.uk Tel:07768 933521